HT -
Miles Whip on Twitter
Check your emails for an offer from eBay for extra
eBay bucks
.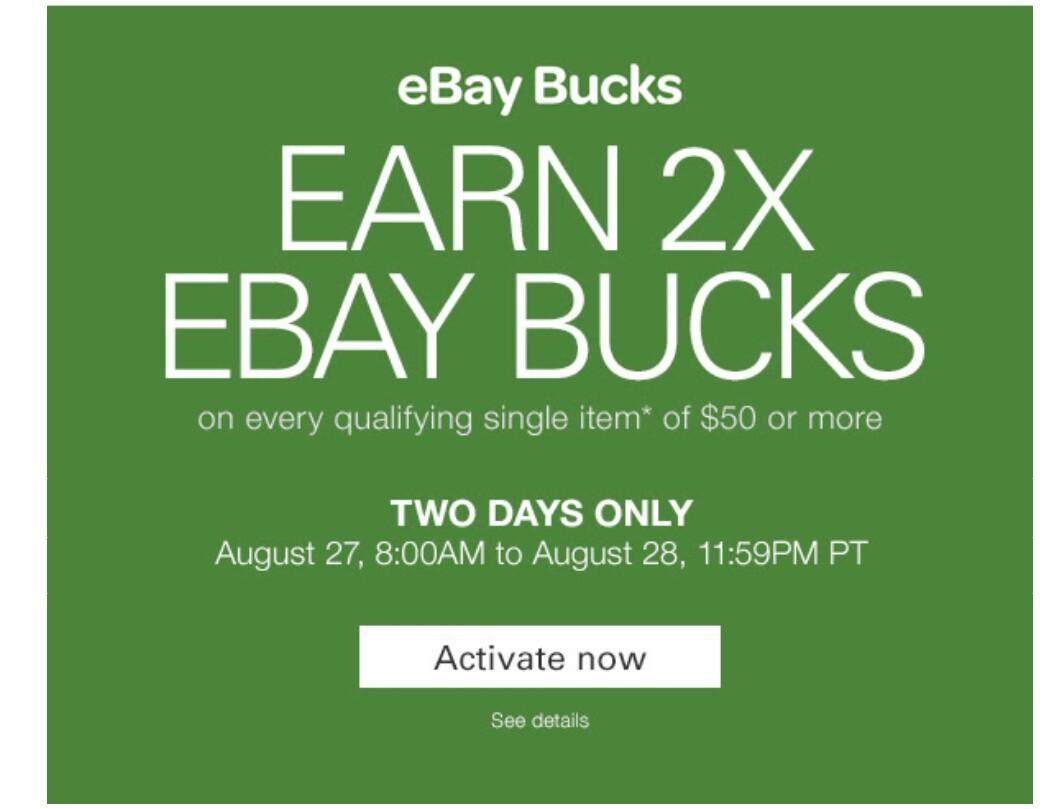 2x eBay bucks on any item of $50 or more.
Recently, there have been targeted eBay Bucks offers of up to 4x so this is not as good as previously, but it is still a nice deal. Sale continues until the end of August 28th.
Check out Doctor of Credit's post on targeted eBay Bucks promotions.
This a multiplier of the regular 2% eBay Bucks so 2x is actually 4% in eBay Bucks!
No eBay bucks given for eBay gift cards, but most other purchases earn them. eBay bucks can be used for later purchases and can be very valuable, especially when buying discounted gift cards.
I've earned $500 in eBay bucks this month on just one of my accounts which I will be able to use starting October 3rd. Unfortunately there is a max of $500 earned per quarter so I won't be earning any eBay Bucks on that account anymore :(
Don't have anything to buy?
You could always buy Staples eGift Cards from PayPal Digital Gifts with your Chase Ink
. You will still get 5x points from Ultimate Rewards (if you aren't using an eBay Gift Card) and extra portal cashback.