Wenger Laptop Backpacks $30-$40 from NewEgg - Free Shipping
Disclaimer - The Discover offers are no longer valid.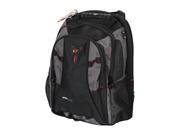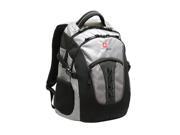 I have a Wenger backpack and I love it. I bought it before I started undergrad and I have had to replace it once in the last 9 years and I use it everyday.
In addition, they have a
lifetime warranty
. When mine got damaged, I sent them an email with pictures of the damages and I sent a new one without even having to send in the old one. I did have to pay for shipping (about $10), but overall a very simple and pleasant process. I love companies that stand behind their products. The one replacement in 9 years cose me $10, can't beat that price
S
tart your purchase at from
Ebates
and get 2% cashback as well. You will still get your normal cashback from your credit card as well.
Don't have ebates?
Sign up here for free.
You also get a $10
gift card
to Target, Barnes and Noble, Home Depot or Magazines.com after your first $25 purchase
Use your
Discover it™
and you will get 5% back for all your online purchases until the end of the year (max of $75 back), including this one. A total of 7% back if you use both ebates and Discover More!